The immeasurable benefits of partnering with a branding agency.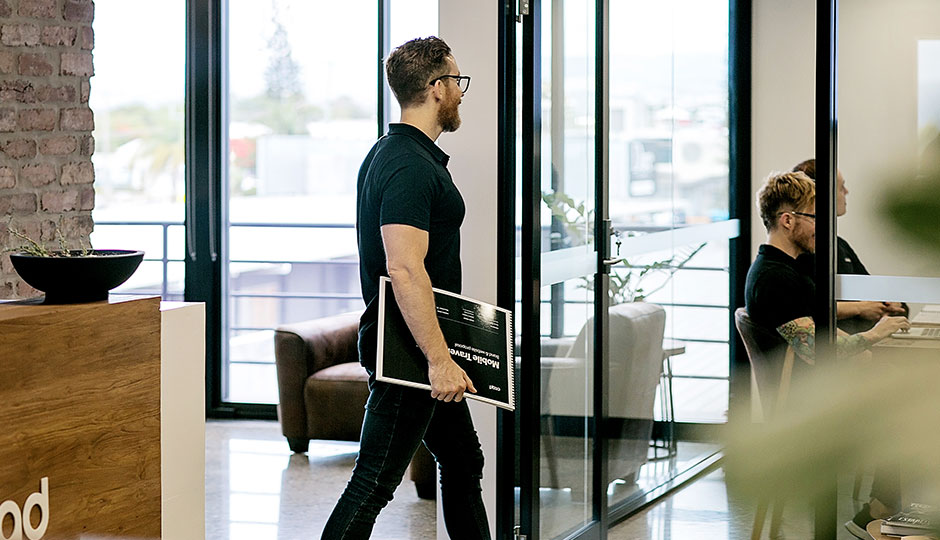 There is infinite value in investing in a branding agency to expertly handle the strategy, design and implementation of your brand.
All consumers want to engage with products and services that make them feel good. And your brand? Your brand is how you do that. It's how your customers see you; how they feel about you. It is your brand that builds trust and connects with your customers at an emotional level, subtly influencing them to make a purchase. With effective branding, perceived value outweighs price and convenience—every time. You become unstoppable. Working with a branding agency will help you to establish a clear and recognisable brand that will set you apart from your competitors.
Now that that's out of the way, let's get to the real point. We're good at what we do. Brilliant, in fact. Working with our branding agency will elevate your business and ensure your brand is relevant, memorable and consistent across all touchpoints.
Brand experience
Naming & identity
Positioning
Messaging & campaigns
Go-to-market
Logo design
System & guidelines
Creative direction
Content production
Marketing material
Web / mobile
eCommerce
UX / UI design
SEO
Building relevant, authentic brands:
Inspiring trust in a brand is more important than ever. Authenticity is key. Our branding agency will work with you to create and nurture an authentic brand that people truly believe in—a brand that harnesses your company's values and showcases them in a way that creates a lasting relationship between your customer and your business.
Developing and implementing your brand is something our branding agency does with consideration and care. We'll help you to develop a comprehensive branding strategy that takes into account every customer touchpoint of your business.
Each element of the design involved with your branding should tell a story. We meticulously curate the colours, icons, typefaces, imagery and illustrations and entwine them with your logo to create a compelling story for your chosen audience.
No story is complete without words. From overall messaging to specific campaigns, website copy to organic SEO, our branding agency creates engaging content that communicates the authentic voice of your brand while ensuring it's also Google-friendly.
All articles loaded
No more articles to load