We helped Andrews Group break through the noise of a saturated market with high-calibre property development branding.
Branding strategy
Graphic design
Brand identity
Andrews Projects are boutique Gold Coast developers of commercial, retail, luxury housing and multi-residential properties. In 2018, they came to us to help them brand their second tallest and most exclusive project yet: Encore. As the name suggests, the development was a follow up project to match the success we had with branding Vue Broadbeach; a $70 million 74 luxury apartment complex. As they were building off the plan, Andrews Projects needed their property development branding and marketing to reflect the calibre of the development to their prospective buyers and break through the noise of a saturated market. 
We handled Encore's branding from start to finish. This included logo and all marketing material such as brochures. It had to exude luxury and communicate the essence of Encore to entice people to buy into the lifestyle before the buildings were completed. This meant the branding collateral really had to invoke an emotional attraction to the development that led to people wanting to know more. We had to tell a story that 'sold the dream'.
Encore's architecture was elegant and minimal with an influence of Miami Art Deco. We drew inspiration from this to build the brand. Part of selling the dream is showing people what they can expect, so we showcased the build and the fixtures to cement it as a high-end luxury development in people's minds. Having consistency between the architecture and the branding fosters trust in prospective customers.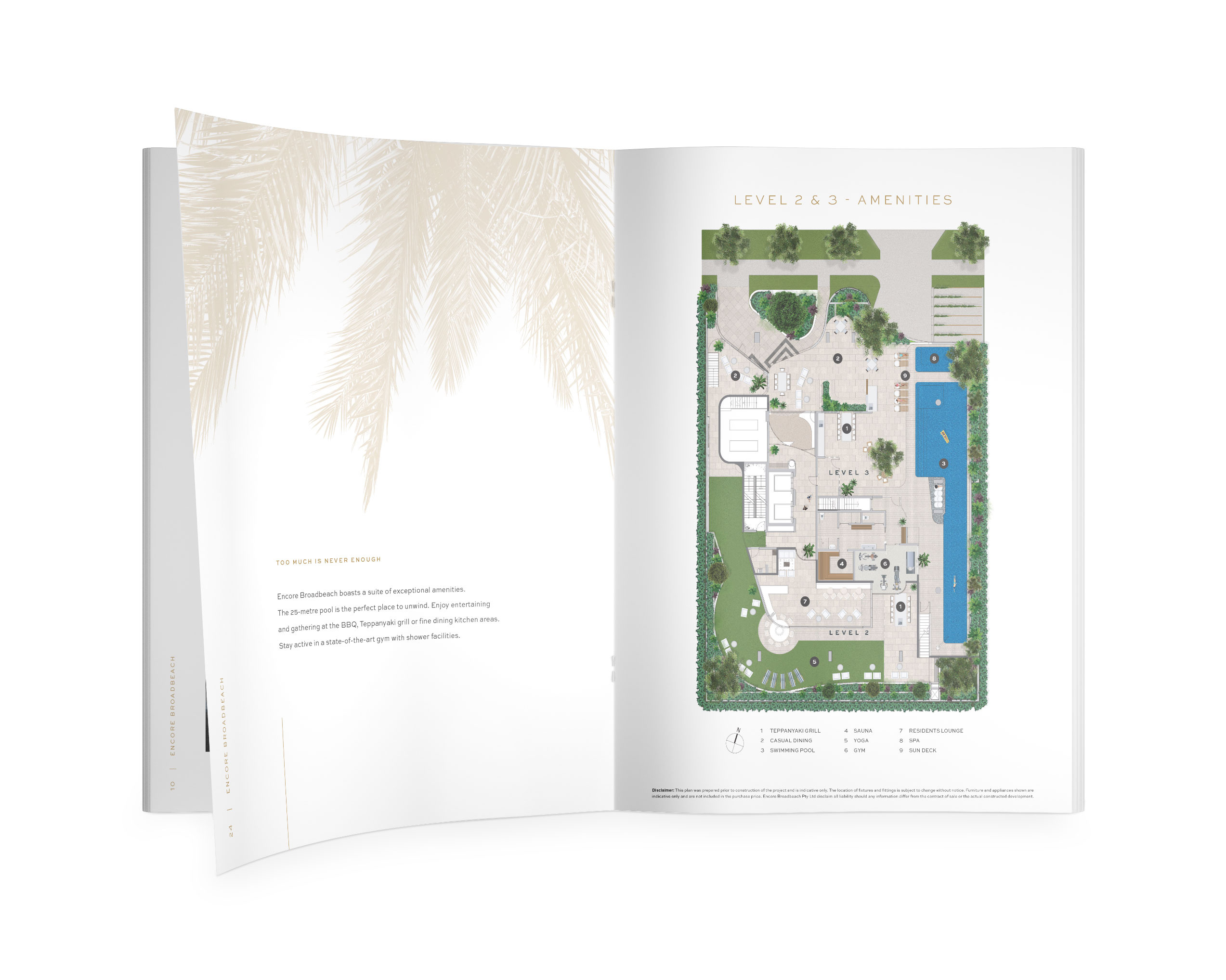 CSQD has helped us navigate and refine our brand. Their knowledge and expertise has assisted us in creating recognisable projects that have a wide reach and a strong market impact.
Generating leads is one of the most important metrics in brand development and marketing. Thanks to the calibre of the development and the way the branding captured this, Encore experienced an incredibly successful launch and is a true indication of the quality Andrew's Projects offer.