Complete corporate branding giving Codecom the professional edge they needed to cement themselves as a serious player in their industry.
Branding
Graphic design
Experience design
Web design
Development
Content Strategy
Codecom, a structured cabling solutions business for telecommunications and data companies, came to us in late 2016 with a problem. Their current corporate branding did not align with their position in the market. As a major player delivering cabling solutions to some of the biggest tech companies in the world like—Google, Amazon, Facebook—they needed their corporate branding to match their game and it was coming up short.
If you're playing with the big boys, it's important to look the part yourself. Codecom asked us to level up their corporate branding to give them the professional edge and reflect the calibre of their business. This included developing a new website, updating their logo and all their customer touchpoints. One of the challenges was communicating their level of expertise and the technical nature of their operation in a way that everyone could understand.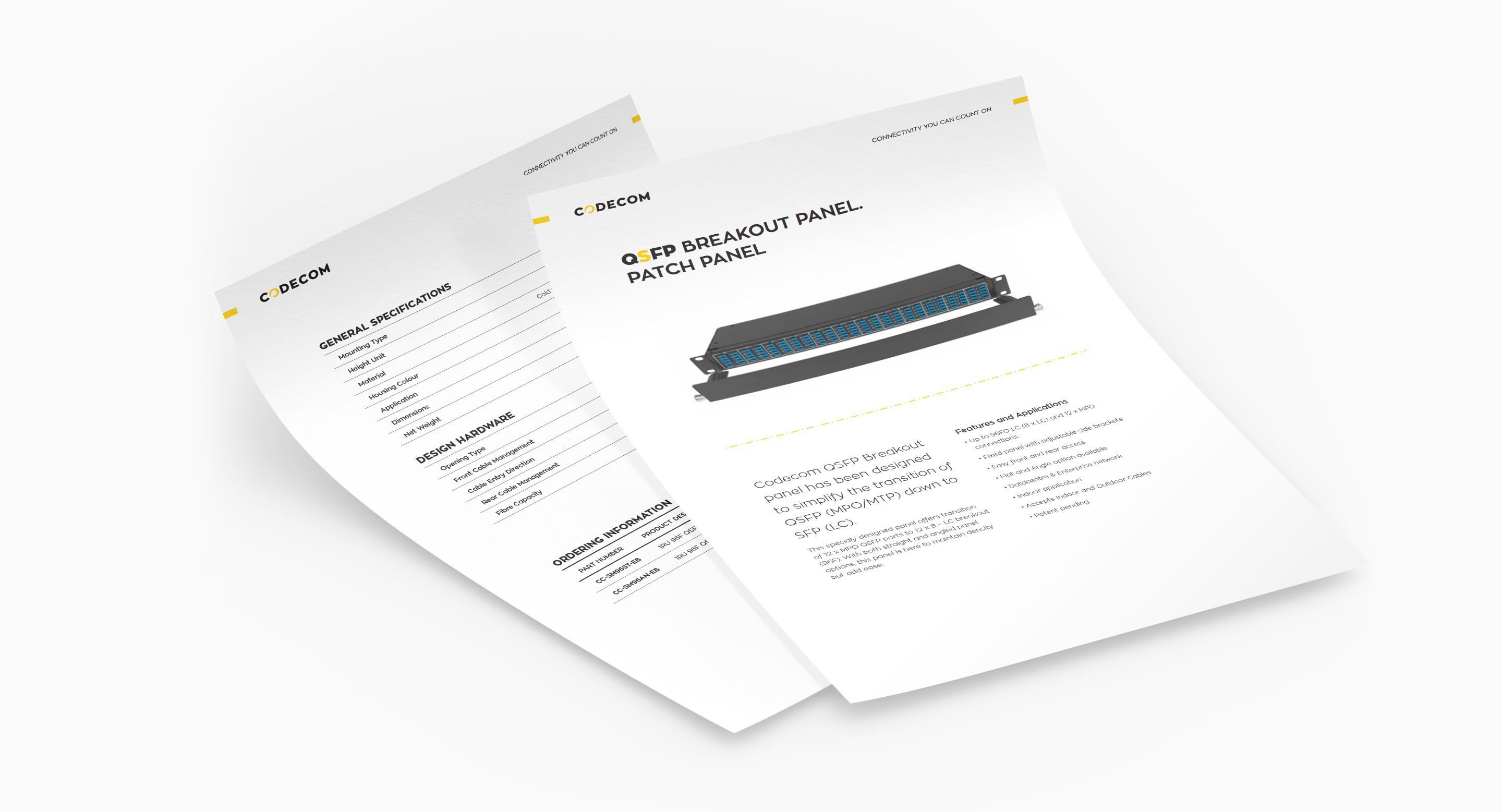 As the corporate brand had grown and evolved organically, we decided to opt for logo evolution rather than creating an entirely new identity. Essentially we streamlined their original logo by incorporating the logo mark into the wording while also elevating the look and feel of it. We kept the yellow, black and white colour palette to tie in with the old branding which in our experience is the best way to go when you're evolving a brand rather than recreating it. A copywriter was engaged to help communicate their message in layman's terms to appeal to a wider audience.
Our biggest hurdle with Codecom was delivering their message to the marketplace effectively. Their products and projects are incredibly technical and while it means a great deal to people in the industry, it doesn't mean much to the average person. We worked hard to bridge the gap in the messaging utilising the medium of video which is a great way to instantly engage your prospective client, tell your story and clearly explain what your business delivers. With their elevated corporate branding and clearer messaging, Codecom are now well and truly reflected as big players in the tech world.
We have had a huge year with a complete rebrand, working closely with Phil and the entire CSQD team. It is hard to truly explain the impact of their work and the skills that they bring, but what I can say is that they've had a profound impact on our company, and it has been incredible working with them. Well done to Phil and team. I could not recommend these guys more. Give them one shot and watch the amazing change you see in the way your brand is perceived in the market.